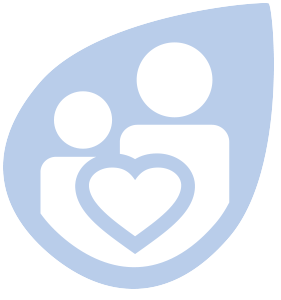 Our professional staff specializes in comprehensive diagnostic evaluations for autism spectrum disorder (ASD) as well as complete behavioral assessments and Applied Behavioral Analysis (ABA). We are committed to delivering the highest levels of compassionate, person-centered services.
Autism Spectrum Disorder (ASD)
ASD is a developmental disability causing a range of social, communication, and behavior changes. The impact and severity of ASD differs for each individual. Scientists do not know yet exactly what causes ASD. Individuals with ASD may also have intellectual or speech impairment, difficulties in communication and attention, and physical health issues. Many people with ASD also have different ways of learning, paying attention, playing, or reacting to things. ASD begins during early childhood and lasts throughout a person's lifetime.
Just as every individual and family is unique, so are the ways that autism will affect them.  We work with each client and their family members to understand the impact of an ASD diagnosis and match them to a personalized treatment plan to maximize their potential.
The M-CHAT (Modified Checklist for Autism in Toddlers) is a simple form that parents can use to assess the risk of Autism Spectrum Disorder (ASD) in their child.  The M-CHAT can be used for children between 16-30 months of age.  If the M-CHAT is positive the results should be discussed with the child's doctor or you can contact your insurance company to determine eligibility for more comprehensive autism testing.  It is important to note that the M-CHAT cannot diagnose autism (more testing is needed) and may not detect early signs of autism and developmental delay in all children so, if you have concerns, you should talk to your child's doctor.
Applied Behavior Analysis (ABA)
ABA is an intensive, behaviorally-based treatment that uses various techniques to bring about meaningful and positive changes in the communication, social interaction, and repetitive/restrictive behaviors that are typical of ASD. Each child will have an individualized Care Plan that breaks down desired skills into manageable steps to be taught. Each ABA Plan is designed for the individualized needs of the child and will include an average of 5 to 25 hours of direct interventions per week, depending on medical necessity. These services are provided in HealthCall's Behavioral Services Center. ABA interventions also include parent/guardian training and participation so caregivers are empowered to continue therapies at home and thereby ensure the greatest opportunity for success in the community and at home.
Committed to person-centered care
The families we serve help to choose their care teams and those teams stay consistent. Board Certified Behavior Analysts (BCBAs) evaluate each new client to coordinate an individualized Care Plan with the family. They hold regular interdisciplinary meetings, conduct training with staff and family members, perform hands-on client assessments, and assist in finding community resources and support; ours is a true care team approach.
Behavioral services include:
Comprehensive autism spectrum disorder evaluations

Verbal behavioral milestones assessment and placement

Speech therapy

Medical social work

Applied behavior analysis

Parent education and training

Social skills groups

Feeding and nutrition planning