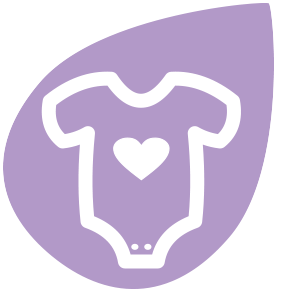 For more than 27 years, we've provided in-home nursing care to infants and children with medical disabilities and traumatic brain injuries.  An extraordinary group of professional, skilled and compassionate nurses and therapists, who understand the complex needs of young clients and their families, comprise the HealthCall pediatric services team.
We believe that everyone we serve should receive exceptional clinical care in the familiarity and comfort of their own home, surrounded by loved ones. Perhaps nowhere is this more important than in the care we provide to children. Our team of nurses and therapists has worked with children ranging in age from birth through 17, delivering a wide range of services that support individual care plans.
Our director of nursing and members of our clinical team are Certified Brain Injury Specialists. All of our nurses and therapists are specially trained in the area of traumatic brain injury and have experience with all levels of acuity in the pediatric population.
Pediatric nurses at HealthCall are required to participate in annual in-service training on high tech procedures such as ventilator, tracheostomy and PICC line management. We're especially proud of our respiratory program which ensures the highest degree of in-home clinical care for children who depend on a ventilator.
---
Support Group for Parents, Guardians and Caregivers:
Our new pediatric-focused support group offers help for parents, guardians, and caregivers of children with chronic respiratory illnesses – particularly those with tracheostomies and ventilator dependence. Nurse educators and community health providers offer information, education and support through meetings, newsletters and always-available online resources.
Call (800) 991-9933 to learn more.
Pediatric services include:
Personal care/ADLs
Mobility/transfer assistance
Ventilator/tracheostomy management
Medication administration
Gastrostomy management
Wound care management
Brain and spinal cord injury expertise
Experience with genetic disorders/birth anomalies
Skilled nursing accompaniment to school
PICC line management including IV medication administration
Monthly skilled nursing assessment/ supervisory visits
Seizure management
Our neonatal care services include:
Monitoring feeding/growth and development/weight gain for premature infants
Providing oversight to infants receiving tube feedings
Caring for failure to thrive
Caring for apnea of prematurity
Post-operative cardiac and orthopedic care for both newborns and pediatric clients