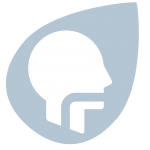 Learn to optimize patient outcomes through HealthCall'sAdult and Pediatric Respiratory Assessment and Management Course. The course features complete pulmonary assessment techniques, hands-on equipment management, and specific adult education concepts. 7.91 contact hours are awarded to RNs and LPNs, and lunch is included. Students receive a set of training materials to keep.
Whether you work in a hospital or in-home clinical environment, you'll be able to apply the knowledge from this course to the care of your ventilator-dependent patients. This comprehensive class prepares RNs and LPNs to more effectively assess their patients, respond to alarms and troubleshoot problems, and react effectively in an emergency.
As a leader in private duty nursing and in-home healthcare since 1987, HealthCall is committed to continuing education and to offering the highest degree of in-home clinical care. We're pleased to announce that we are now able to offer this course to all RNs and LPNs who want to add this important credential to their qualifications.
2023 Class Dates
October 10, 2023
8:30 am – 5:30 pm
October 24, 2023
8:30 am – 5:30 pm
November 7, 2023
8:30 am – 5:30 pm
November 21, 2023
8:30 am – 5:30 pm
December 5, 2023
8:30 am – 5:30 pm
December 19, 2023
8:30 am – 5:30 pm
Future class dates to be announced
Key Topics Covered
Complete pulmonary assessment of the infant, pediatric and adult patient
Identify and troubleshoot respiratory management problems
Differentiate between several ventilator modes of therapy
Assemble the LTV ventilator, Trilogy ventilator, humidifier, and perform routine circuitry changes and problem-solving
Prepare for and demonstrate alarm responses
Review tracheostomy care and management
Prepare for emergency decannulation
Review and demonstrate the use of pediatric and adult resuscitation bags
The course is led by Lauren Badaczewski, RRT
$125.00 (includes class materials and lunch) — Accredited 7.91 Contact Hours awarded to RNs and LPNs
This course is taught at HealthCall, 28454 Woodward Ave., Royal Oak, MI 48067
This course is free to HealthCall employees.
For more information or to register, visit our registration page
or email info@hchs.com or call (248) 395-3777, ext. 225.
We accept Visa, MasterCard, Discover, and American Express through PayPal.


---
Instruction Team
Lauren Badaczewski, RRT.
You must attend a minimum of 80% of the program, earn at least 75% on a course quiz, complete return demonstrations and competencies on the proper use of equipment, and complete an evaluation form to receive contact hours. Instructors and planners have declared no conflicts of interest pertaining to this activity and no commercial support or sponsorship has been provided for this program.
About HealthCall
HealthCall is a private duty nursing and in-home health care organization that has provided services in Michigan since 1987. Their professional staff specializes in treating catastrophically injured individuals as well as infants, children and adults with medical disabilities and traumatic brain injuries. Committed to delivering the highest levels of quality, person-centered in-home services, HealthCall has earned accreditation from both CHAP and CARF International. Headquartered in Royal Oak, Michigan, HealthCall serves numerous Michigan counties including Oakland, Macomb, Wayne, Washtenaw, Lapeer, Jackson, Ingham, Genesee, Livingston, Monroe and St Clair. For more information call 800-991-9933.
HealthCall (ONA#21907) is an approved provider of continuing nursing education by the Ohio Nurses Association. Ohio Nurses Association (OBN-001-91) is accredited as an approver of continuing nursing education by the American Nurses Credentialing Center's Commission on Accreditation.
Please call (248) 395-3777, ext. 225 for more information about contact hours.