To ease your transition from graduate school to a BCBA/BCaBA career, HealthCall Behavioral Services offers a Supervised Independent Fieldwork program to HealthCall employees to start you on the right path.
HealthCall's program is available to students in graduate or certificate programs for Behavior Analysis who are seeking either a Board Certified Behavior Analyst (BCBA) or Board Certified Assistant Behavior Analyst (BCaBA) Certification. The purpose of the program is to foster a successful transition to the role of BCBA/BCaBA. The program also optimizes quality client care and the retention of high-performing professionals.
Program Format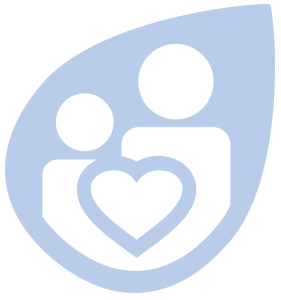 The program pairs participating graduate student employees with BCBA supervisors at HealthCall to complete all supervision requirements per the BACB®, and it includes individual and group supervision opportunities. The regular meetings consist of terminology review, ABA history, and concepts according to the BACB Task List, as well as discussion, review, and feedback regarding research articles, assignments, and direct supervision. Our program is facilitated by BCBA experts with special emphasis on: clinical skills, critical thinking skills, leadership abilities, communication skills, client safety, and professional career development. The program also includes completion of HealthCall's Registered Behavior Analysis course sequence, at no cost.
Program Objectives
Prepare the new graduate to provide safe and competent clinical care to ABA clients

Reduce anxiety associated with being a novice in the behavioral analysis profession

Develop effective communication and professional skills
Program Schedule Options*
Option 1: Part-Time 1:1 ABA direct services as RBT/BT
Monday-Friday: 8:30am-1:00pm

Option 2: Part-Time 1:1 ABA direct services as RBT/BT
Monday – Thursday: 12:00pm – 4:30pm
Friday: 8:30am – 1:00pm

Option 3: Full-Time 1:1 ABA direct services as RBT/BT**
Monday & Wednesday: 8:30am – 4:30pm
Tuesday & Thursday: 8:30am – 7:30pm
Friday: 8:30am – 1:00pm
* All 1:1 ABA direct services are paid at regular RBT/BT hourly rates. Unpaid, indirect hours may also be performed outside of the 1:1 shifts per the supervisee's convenience and supervisor's availability. Options 1 and 2 give the supervisee a greater opportunity to be involved in more advanced programming.
** A request to move from Full-Time status to Part-Time status needs to be made in writing to the HR department with 30 days advance notice.
---
Applicant Eligibility
Employees may apply to the program once accepted into an accredited behavior analysis school and prior to graduation, but they will not be permitted to participate in the program until they have taken their first behavior analytic course. Openings in the program are based upon supervisor availability. Applicants must also meet the following minimum requirements:
Active employee in good standing at HealthCall

Successful completion of the 90-day Introductory Period and associated performance evaluation

Updated cover letter and resume submitted to Human Resources

Successful completion of a panel interview

Become RBT Certified within 6 months of acceptance into the program

Reminder and Tips
Please put your name on each page of your cover letter, resume, and any other materials submitted to Human Resources.
Interviewing Process
Applications will be reviewed as they are received, though openings are limited based upon supervisor availability. Human Resources will contact selected applicants by email or phone to schedule a panel interview.
About HealthCall Behavioral Services
Our professional staff specializes in comprehensive diagnostic evaluations for autism spectrum disorder (ASD) as well as complete behavioral assessments and Applied Behavioral Analysis (ABA). The program has a focused thematic and social component in a group setting, as well as directed one-on-one therapy centered around each client. We are committed to delivering the highest levels of compassionate, person-centered services.