Getting Fit With Our New Neighbor, Fuse45
HealthCall – Support for Nurses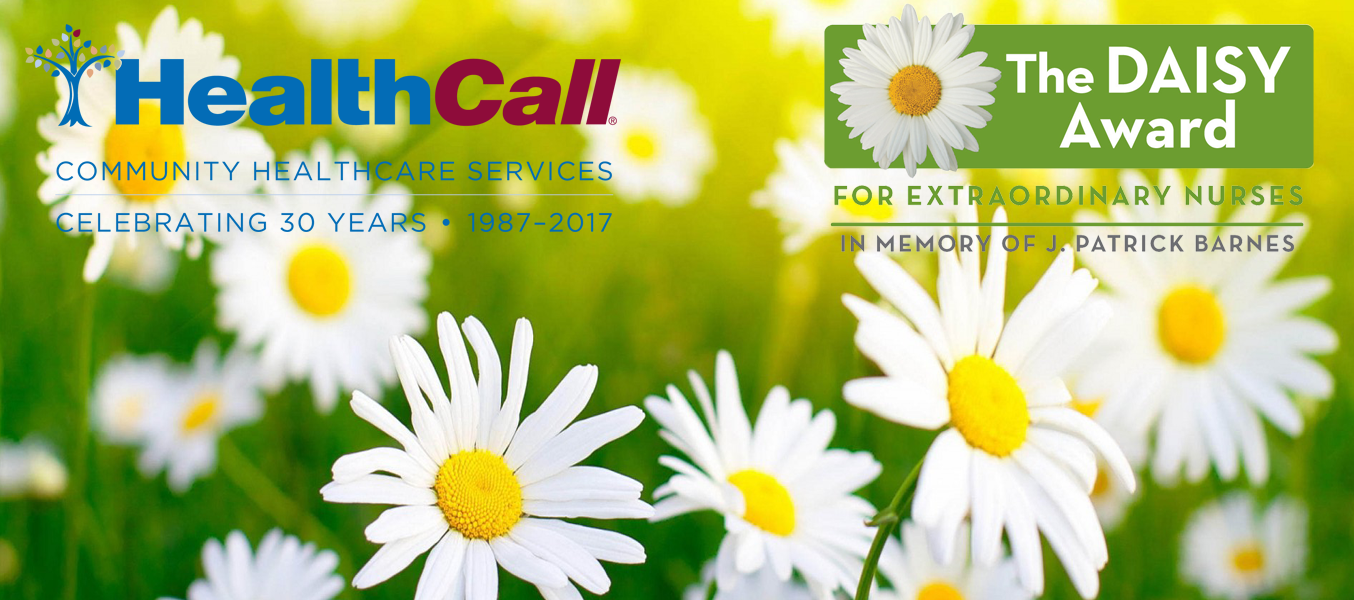 You show compassion and amazing care for your clients and their families on a daily basis. For several years, HealthCall has acknowledged such excellence in service through our Employee Recognition of Excellence Award program. We are now pleased to announce an additional opportunity to recognize exceptional nurses through our participation in the DAISY Award!
The DAISY Award was established by the DAISY Foundation in memory of J. Patrick Barnes who died at 33 of ITP, an auto-immune disease. The Barnes Family was awestruck by the clinical skills, caring and compassion of the nurses who cared for Patrick, so they created this national award to say thank you to nurses everywhere. The DAISY award is present in all 50 states and in 14 other countries.
As a DAISY Award partner, HealthCall nurses may now be nominated by coworkers, clients, clients' families, visitors, physicians, case managers, and others for the extraordinary nursing care they provide. A winner will be chosen two times per year, in June and December, respectively. Nurses may be nominated via the HealthCall Website (hchs.com), Employee Portal (employee.hchs.com), Client Portal (client.hchs.com), or via paper ballot. More information will be shared with you during the 2017 Annual In-Service. We hope you are as excited as we are about honoring the wonderful nurses at HealthCall!
To nominate someone for this award, click on this link:  https://www.hchs.com/daisy-award-nomination-form/